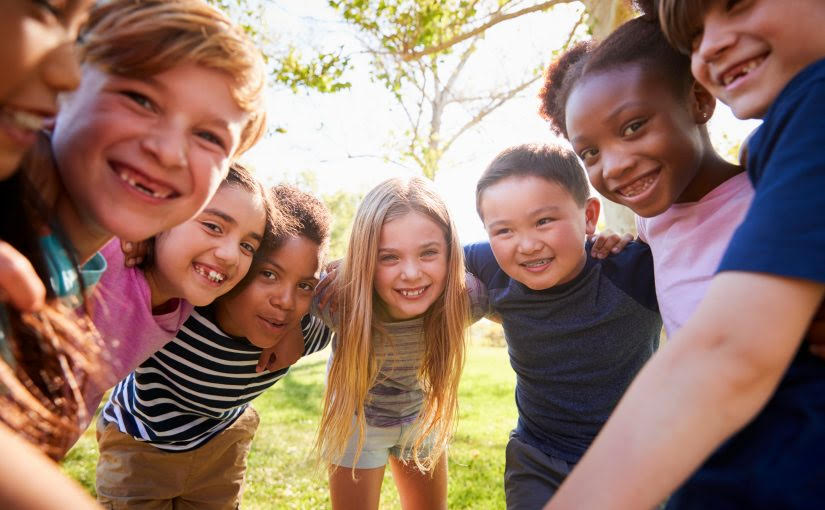 What is a CASA Advocate?

Our advocates are volunteers who are the voices for abused and neglected children. They come from all walks of life and are patient, open-minded people with good communication skills, are devoted to keeping their commitments, and open to guidance. Above all, they care about children.
CASA Volunteer Requirements

Attend 40 hours of training covered over a five-week period
Commit to working with CASA for at least 18 months
Submit to an interview and background check
Provide four personal or professional references (can be friends or family)
Have a valid driver's license
Court swearing-in after training is complete
Work on one case at a time, with one or multiple children involved
10-20 hours per month, including travel-time, meetings with partners, and court appearances
Our Volunteers Change Lives

CASA volunteers are a source of hope and support for child victims as they wait for the courts to decide where they'll be placed. Advocates help children access the services they need to heal, and work to expedite the court process for children under the state's protection.
For many abused children, a CASA volunteer is the only constant during a frightening and uncertain time.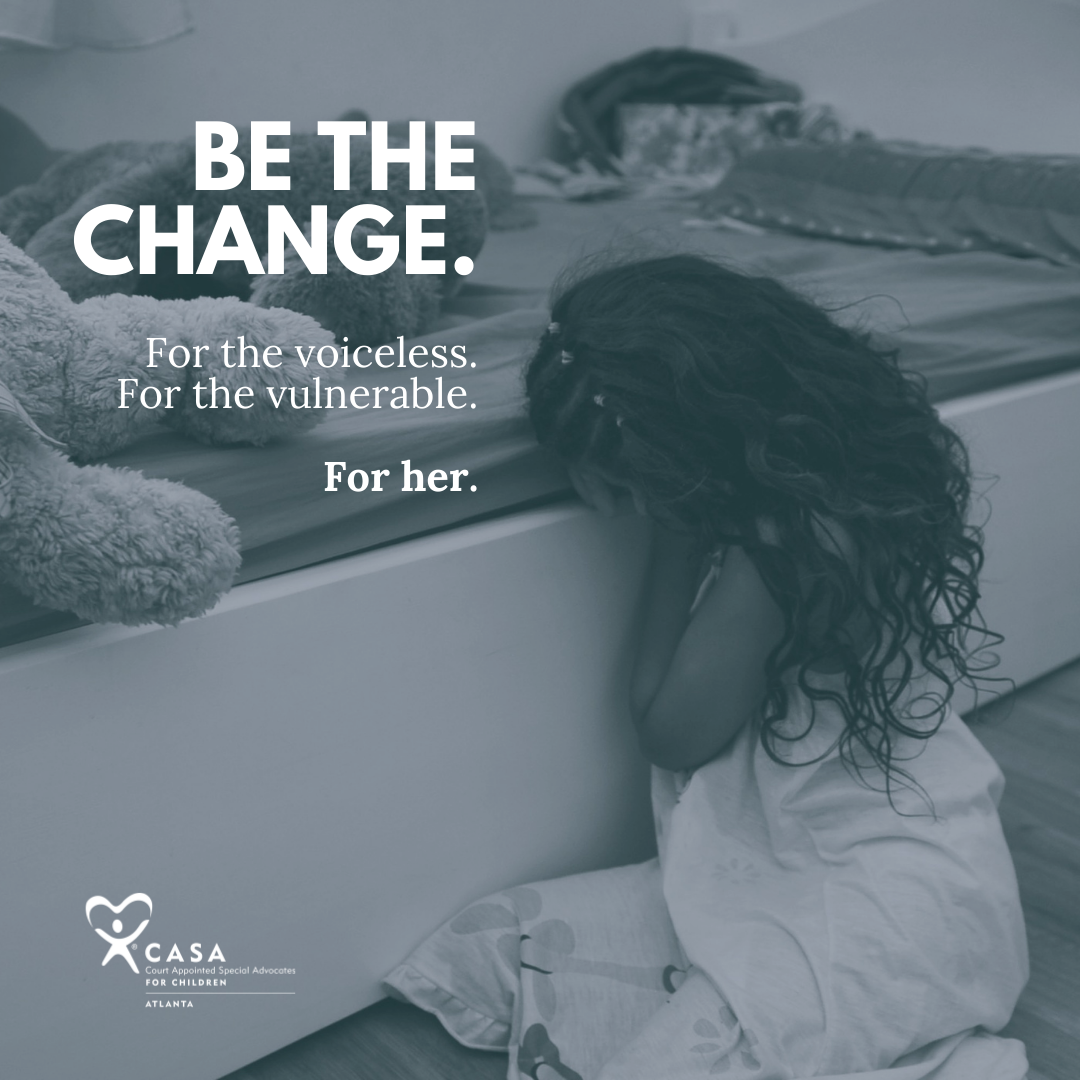 "I am for the child who attended eight schools in four years because she's in foster care. I advocate for her because her birth mother, debilitated by mental illness, neglected her. That is the child I stand for. And because I stand, she will be half as likely to languish in foster care, and that much more likely to find a safe, permanent home. I am a CASA Supporter."
I AM YOU!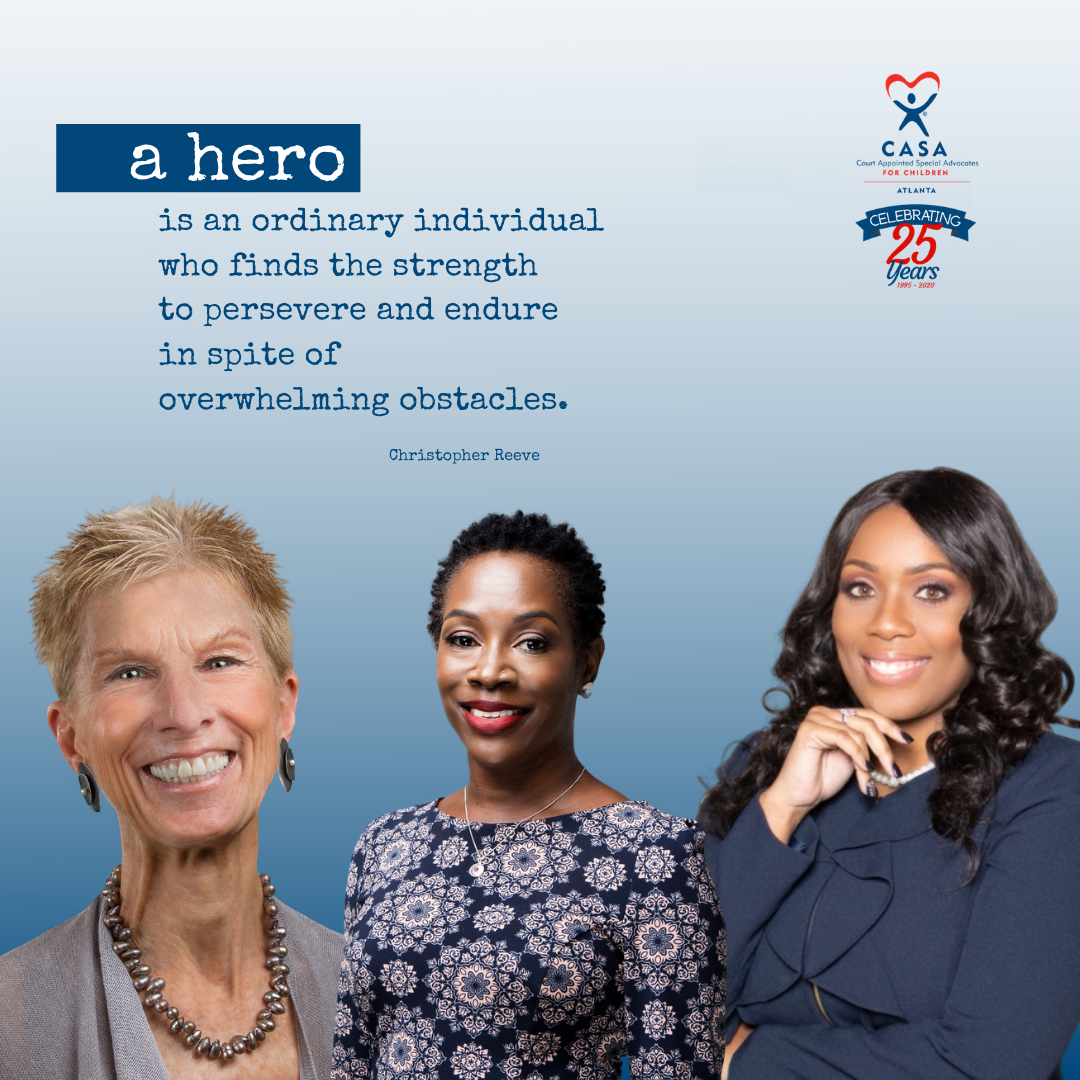 Become a Volunteer Advocate

Step 1: Attend an information session.
Atlanta CASA information sessions give a detailed overview of the role and responsibilities of a Child Advocate, including the services we provide, the advocate's role, and the training program. In addition, there will be opportunity for attendees to ask questions. 
Click the Eventbrite button to view the schedule.
Step 2: Submit an application.
After you attend an information session, we will email you a Volunteer Application. If your application is approved, one of our team members will contact you to schedule an interview. Allow at least 30 minutes to complete the application.
Step 3: Interview
The application process includes a short personal interview and background check. In addition to helping us learn more about you, the interview is an excellent opportunity for you to consider your decision to become a Court Appointed Special Advocate.
Other Ways to Volunteer

Help us in our office for a few hours per week, or provide support for one of our special events. Either way, your time and skills would mean the world to a child in need. Here are a few more ways for you to help:
Advocate Engagement Committee
Advocate Recruitment Committee
Event Planning
Advocate Ambassador Program
Fundraising
Interning
Contact us if you'd like to help!