Joe Handy to lead Atlanta CASA's Board of Directors
Atlanta GA – December 1, 2019 — Atlanta Court Appointed Special Advocates (CASA), Inc., today announced the appointment of Joe Handy as chair of its board of directors. Mr. Handy is the President and Chief Operating Officer of Georgia Aquarium in downtown Atlanta. He brings a strong history of leadership and is heavily involved in the Atlanta community at large. Mr. Handy's support will help ensure Atlanta CASA's success during this time of growth and development.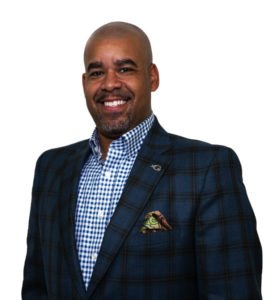 "I'm honored to be elected to this position and serve in this capacity for CASA," said Joe Handy. "This organization is important in the Atlanta community. It's a privilege to be involved and to give back to Fulton County's children."
Handy succeeds George A. Georgiou who has been serving as chair of the board since 2015. The appointment will be effective January 1, 2020. Georgiou will remain an independent member of the board.
Mr Georgiou said, "While I am proud of the work that we as a board have done over the past four years, I couldn't be more thrilled with the choice of new board leadership. Joe is absolutely the right individual to take Atlanta CASA to new and greater heights which will translate into more support for the organization and most importantly, more children served in our community."
Atlanta Court Appointed Special Advocates (CASA), Inc., is a 501-C3 nonprofit organization dedicated to improving the lives of foster children by training and supporting court-appointed volunteer advocates, so every abused and neglected child in Fulton County, Georgia, can be safe, can have a voice, have a permanent home and the opportunity to thrive.